The purpose of personal injury law is to compensate victims, affirm societal values, and deter wrongful conduct. We help hold individuals and corporations accountable for their wrongful conduct so that others don't have to suffer the consequences.
If you have been injured in an automobile accident:
Please call PDX Law Group at 503-512-6777 x3 or write us at Ed@pdxlawgroup.com to schedule a free consultation but regardless of whether you reach out to us you should carefully consider the following information:
What Should I do After an Accident?
If you have been in an accident, there are a number of critical steps you should take to protect yourself and your legal rights.
1. Get Immediate Medical Attention
If you've been injured, you should get medical attention right away. As soon as you can, go see a doctor. Some serious injuries- particularly head, neck, brain and spinal injuries- can cause symptoms that develop slowly over several hours or days. Emotional reactions- anxiety, depression, fears of driving- also can develop over time. Undetected or under-treated, these injuries can lead to chronic conditions that impact your ability to work and enjoy life.
Once you see your doctor, follow the treatment plan: Keep your appointments with doctors, chiropractors, physical therapists and massage therapists, acupuncturists, and other medical professionals.
2. Save the Evidence
No matter how clear-cut the accident appears to be, you should expect the insurance company for the at-fault driver to make arguments about what really happened. Do not assume that just because the other driver admits fault at the scene, the insurance company will accept liability. The other driver's recollection of the accident may shift over time due to pride or fear of increased insurance rates. Get the contact information for the other driver: name, address and telephone number; insurance company name and policy number; and the make, model and license tag of their car.
Get the name and phone number of every witness that saw the accident. This is critically important. Do not expect the police to identify every witness they may think the facts are obvious or they may have to leave to respond to another call. After the accident is over and the vehicles have been towed away, it can be next to impossible to find a witness. Get two telephone numbers for each witness and double check the spelling of their name.
Preserve evidence of your injuries. If you have visible injuries, take photographs right away with a good-quality digital camera. Take additional photographs as your injuries heal. Photograph your car, bike or motorcycle. If you can, photograph the other vehicle involved in the accident. Do it before the vehicles are repaired.
If you were a pedestrian or cyclist, the color and nature of your clothes may be important, particularly if the accident happened at night. Make sure to preserve them in their original condition.
As soon as you are physically able to do so, sit down and write out a narrative about how the accident happened. If you can't write, use a tape or digital recorder. Try to remember as much detail as possible. It might help you to think about the accident as a movie, and then play it back in slow motion, frame by frame. Your notes can be very helpful if you later are required to testify at a deposition or trial. Be aware that you may be required to turn over your notes to the lawyer for the at-fault driver.
3. Report the Crash
Oregon law requires you to report the accident to the Department of Motor Vehicles (DMV) within 72 hours of the accident when:
Damage to the vehicle you were driving is over $1,500; or
Damage to any vehicle is over $1,500 and any vehicle is towed from the scene as a result of damages from the accident; or
Injury or death resulted from the accident; or Damages to any one person's property other than a vehicle involved in the accident is over $1,500.
You must file a report even if your vehicle was the only one in the crash. If you do not report an accident when required to do so, your driving privileges will be suspended. You must fill out an Accident and Insurance Report form and return it to DMV even if a police officer files a report. A police report does not replace your requirement to file an accident report with the DMV. Download the report form from the DMV website.
4. Preserve your Negotiating Position
In the aftermath of an accident, the insurance adjuster for the other side is going to want to talk to you. Know this: You are under no legal obligation to speak to the adjuster or provide them with a statement. Giving such a statement usually is not in your best interest. Statements taken by insurance adjusters are not intended to be independent. No matter how courteous or charming the adjuster sounds, remember that their sole objective is to help diminish or defeat your claim.
The insurance company may pressure you to settle your claim early. Once you settle, you cannot later obtain more money from the insurance company, even if your injuries are more severe than you first realized. Therefore, you should not discuss settlement until you have completely recovered from your injuries or reached the point of maximum recovery.
Do not fill out or sign any forms for the adverse company. This includes medical authorizations. You have no legal obligation to give any kind of release or authorization to the adverse insurance company to allow it to obtain records or information. Giving such an authorization statement is generally not in your best interest. Authorization forms sent by insurance companies are often not limited in time or scope. If you sign such an unrestricted authorization, the adverse insurer may obtain embarrassing private medical records that they would not typically get in a lawsuit.
5. Tell Your Insurance Company
Contact your insurance agent as soon as you can. If you have medical expenses or lost wages, you will need to file an application for Personal Injury Protection (PIP) benefits with your own insurance company. Your insurance company usually will make a claim for reimbursement from the insurance company for the at-fault driver.
If you learn that you were struck by an uninsured or underinsured driver, you will also need to file a proof of loss form with your insurer.
6. Protect Your Rights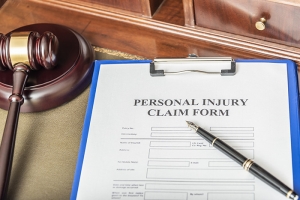 If you've been hurt in a car accident, you have to take care of yourself. That includes medically and financially. Unfortunately, time is not on your side. Some claims expire in a surprisingly short period of time, even if an insurance company or someone else has told you that they accept responsibility. For example, certain claims involving drunk drivers are subject to a deadline of 180 days. Similarly, most claims involving vehicles driven by federal, state or local employees are subject to a 180-day deadline. Examples of vehicles driven by public employees include fire trucks, police cars, mail delivery, and utility trucks.
In some situations, it is essential to retain other professionals as soon as possible to ensure that evidence and claims are preserved. Such professional include private investigators, consulting doctors, accident reconstruction experts, engineers, economists, life care planners and vocational rehabilitation specialists. The more time that passes, the more potential there is for irreparable damage to your case. If you are considering making a claim, you should speak with an experienced personal injury lawyer without delay.